There are a lot of myths out there about headshots, one of the popular ones is: You only need to update your headshots every few decades…WRONG! So how often Should You Update Your Headshots?
You should be updating your headshot yearly or bi-annually at a minimum.
Does that seem like a bit much? Do you think your headshot from a few years ago is good enough? Think again.
Take, for example, Christie Ellis, a Phoenix Realtor whom I've known for about 10 years now. Christie right away understood the value and importance of brand recognition. Take a peek at a photo we took of her all the way back in 2013 vs 2020
We understand the reasons behind hanging on to an outdated headshot. Perhaps you like the way you look in the picture and think it portrays you "in your best light." And maybe it does! But…
Does the image show you accurately as you are right now? Is the style up to date? Have you considered your business partners, staff, and office environment?
These are the types of questions you need to be asking yourself because if you aren't keeping your headshots up to date (which means having them done yearly), you might be costing your company business.
Now flash forward to 2020 and the Christie Ellis Team helps clients buy or sell residential real estate in Phoenix AZ and Myrtle Beach SC.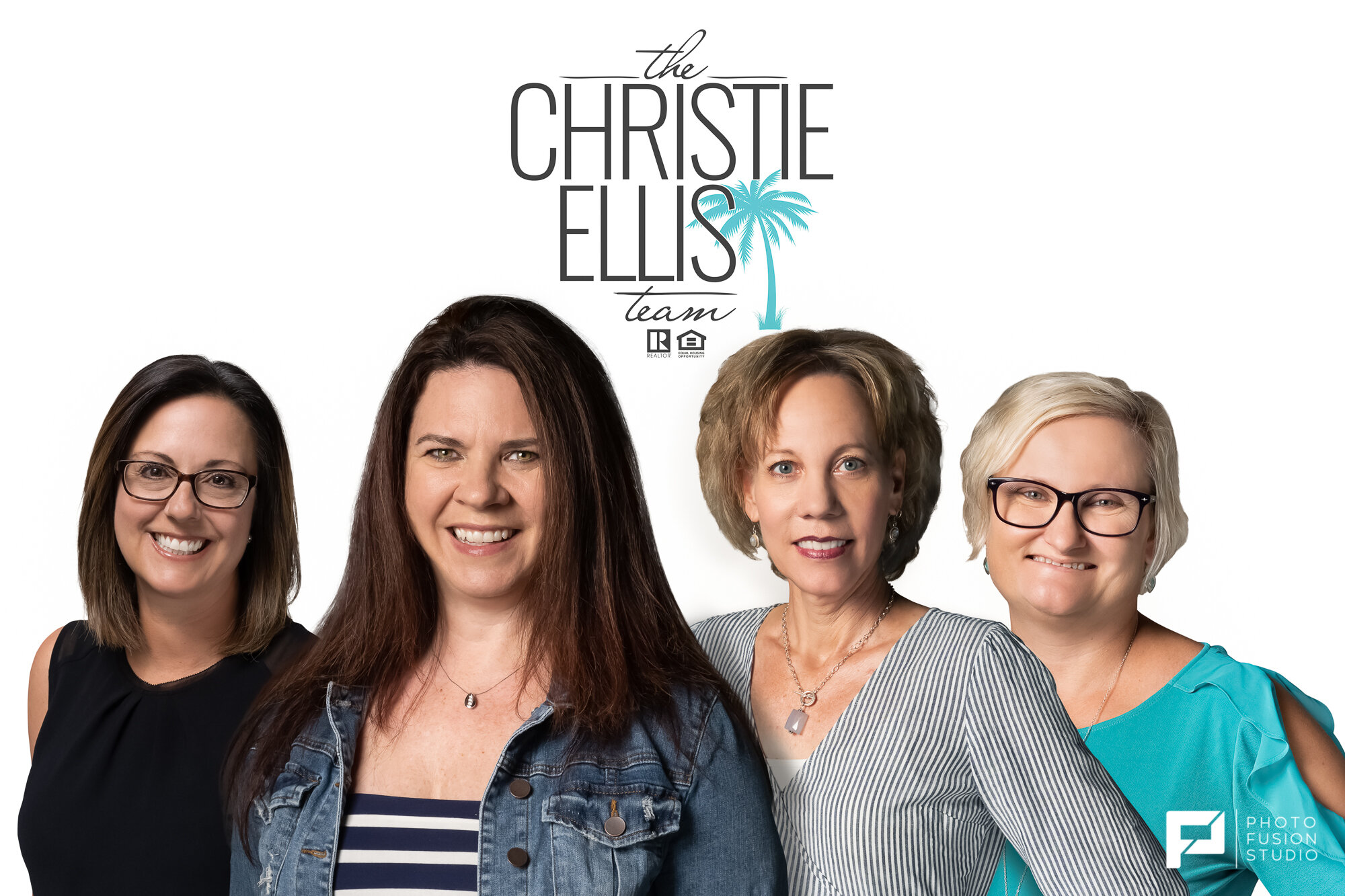 Since every few years isn't going to cut it, here are five reasons why you need to update your headshots every more often.
1. Stay Relevant & Fresh
By renewing your media every few year, you'll help ensure that your brand stays up to date with industry trends. Photo styles change and your brand mission may as well. You want to make sure your headshots match up with the image and message you want to convey.
Having your headshots updated yearly will also give you valuable experience to learn what types of images work best for you and your staff. You'll understand what kinds of images best show off your unique personality and draw people to your company. This turns your headshots into effective pieces of marketing.
On the other hand, if your headshots are outdated, it will make anything attached to the images seem old as well, such as your bio, resume, or staff information. If you use old headshots along with blog posts and in other areas of your website, it will make people question whether or not what they are reading is current.
Photo Fusion Studio offers monthly and yearly photography subscription plans for this very reason, it's like having your own professional photographer on staff, contact us to find out more.
2. Be More Memorable
When you regularly update your headshots, you'll stay in front of mind with those you are trying to attract. This is because whenever your headshots are updated on your website, you should also replace your social media images on sites like LinkedIn and Facebook. When this occurs, your new images will pop up on their feed and they will notice whenever they return to your profile.
When you catch their eye, it means they will remember you whenever they happen to be looking for the service your company provides. This means updating your headshots can lead to more opportunities!
3. Outdated Headshots Makes You Look Lazy
As we mentioned above, having headshots that are a few years old will make any attached information look outdated as well. If your headshots aren't current, it really just makes you look lazy. Would you want to work with a company that can't stay up to date? Probably not.
Your headshots need to portray an accurate representation of you, your brand, and your message. If your headshots are old and no longer look like you, your clients will question what you are trying to hide. Simply put: this does not portray an image of success. Outdated headshots portray insecurity and a lack of confidence. Which do you think your clients are looking for?
By updating your headshots a few times per year, you'll continue to build trust and a positive brand reputation. You'll appear more confident and successful to your clients and they will be more likely to work with you because of that portrayal.
4. Outdated Images Make You Seem Dishonest
Consider if a potential client lands on your website and sees headshots that look like they were plucked from a 90s yearbook. How do you think that makes your company look? At best, this makes it seem like you don't care about how you or your staff look to others. However, at worst, it may seem like you are intentionally trying to deceive them. 
Take the example of a Realtor using a headshot from 10 years ago (or more) and then meeting a client in person. The human mind will create a disconnect and immediately think something is wrong, is it dishonest? Probably not but subconsciously the mind will think so. 
Remember, you have less than 7 seconds to make a good first impression.
This happens way too often in the dating world and in the business world as well. Why would you treat that any differently?
5. Boost Self-confidence
Not only will updating your headshots yearly give clients the impression of confidence, but they will actually help to boost your confidence in reality as well. This is because, with each shoot, you'll gain valuable experience in front of the camera.
Our insecurities often creep up the second we get in front of a camera. But as you spend more time in front of one, you will unconsciously learn how to create a stronger representation of yourself. You'll learn what style best suits you, what lighting flatters you the most, and which side of your face is best.
This will help you learn how to be more confident, approachable, and relaxed. We can all agree these are valuable qualities to have in the corporate world!
Summary
As you can see, updating your headshots yearly can bring real value to your business, and perhaps more clients to your door. If you'd like to update your team's corporate headshots in the Phoenix, and Scottsdale areas, or if you want to learn more about our corporate headshot or personal brand photography sessions, schedule a consultation.
ABOUT PHOTO FUSION STUDIO
Photo Fusion Studio is a one-of-a-kind photography studio based in Phoenix, Arizona. Photo Fusion Studio is a unique team of photographers each with their own specialty, enabling the studio to provide a wide variety of services.
Corporate headshots. Events. Seniors portraits. Weddings. You name it. We have a highly experienced, creative, professional photographer who specializes in exactly the type of photography you need and if don't, then we are happy to make some recommendations.
Photo Fusion Studio creates high-quality photography for all types of individuals, corporations, small businesses, and non-profits that will help enhance your image and build your brand. With over 30 years of experience, we capture our client's unique essence in each image we produce. Choose us for professional, high-quality photography created by a team that is the very best at what we do!
---